Centrex Group Acquires Meter Provida: A Strategic Move towards Enhanced Logistical Efficiency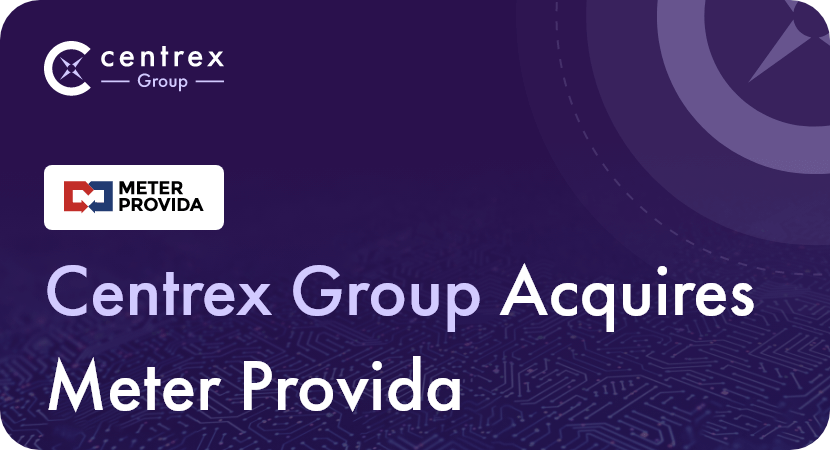 Introduction
In a strategic move aimed at bolstering their Circular Economy strategic intent and expanding their logistical capabilities, the Centrex Group has recently announced the acquisition of Meter Provida. The acquisition positions Centrex as a leading player in managing the servitised end-to-end supply chain of technically based products. Mike Heslop, Managing Director of the Centrex Group, expressed his excitement about the acquisition, highlighting the synergies between the two companies and the potential for delivering enhanced customer value in the rapidly growing SMART sector.
The Logical Fit and Strategic Intent
The acquisition of Meter Provida by the Centrex Group is seen as a logical fit that aligns with Centrex's strategic intent. Located centrally in the UK, Meter Provida provides an ideal addition to the Centrex Group's operations, offering significant logistical economies of scale. By integrating Meter Provida's capabilities into their existing framework, Centrex aims to enhance their overall efficiency and strengthen their position as a leader in the Circular Economy.
Customer-Focused Innovation
One of the key attractions of Meter Provida for the Centrex Group is its first-class innovative client-facing software suite. This suite enables Meter Provida to deliver exceptional customer value through streamlined processes, efficient inventory management, and real-time data insights. By incorporating this software suite into their operations, Centrex can further enhance their customer-centric approach and provide tailored solutions to their growing client base.
Expanding OEM Relationships
Meter Provida's strong relationships with Original Equipment Providers (OEMs) offer significant advantages to the Centrex Group. As the SMART sector continues to experience growth, OEMs are actively seeking reliable partners to manage the servitised end-to-end supply chain of their technically based products. With the acquisition of Meter Provida, Centrex gains access to a new set of OEMs, further expanding their network and reinforcing their reputation as a trusted partner in this evolving industry.
Driving Sustainability in the Circular Economy
The Centrex Group has long been committed to driving sustainability in the Circular Economy. By acquiring Meter Provida, a company that shares their values, Centrex reinforces its dedication to sustainable practices and responsible resource management. Meter Provida's expertise in managing the supply chain of SMART meters and related products adds to Centrex's capabilities in handling technologically advanced and environmentally friendly solutions. This acquisition enables Centrex to offer comprehensive support to OEMs and contribute to the development of a greener future.
Conclusion
The acquisition of Meter Provida by the Centrex Group represents a strategic move that strengthens Centrex's position in the logistics and supply chain management space. With Meter Provida's central location, innovative software suite, and strong OEM relationships, Centrex gains valuable resources to enhance their customer value proposition and pursue their Circular Economy strategic intent. This acquisition highlights Centrex's commitment to sustainability and their dedication to delivering efficient and environmentally responsible solutions. As the SMART sector continues to thrive, Centrex is well-positioned to capitalize on new opportunities and further expand its industry presence.
Paul Corrigan, the MD of Meter Provida, who will take up a role as COO within the Centrex Group, further added, "The acquisition by Centrex brings us together with a like-minded, solution-based organization, and one that truly understands the value of integrated supply chain logistics around technically based products. Myself and all the team at Meter Provida are really excited about the growth opportunities and future that this partnership can bring to our businesses and our client base."