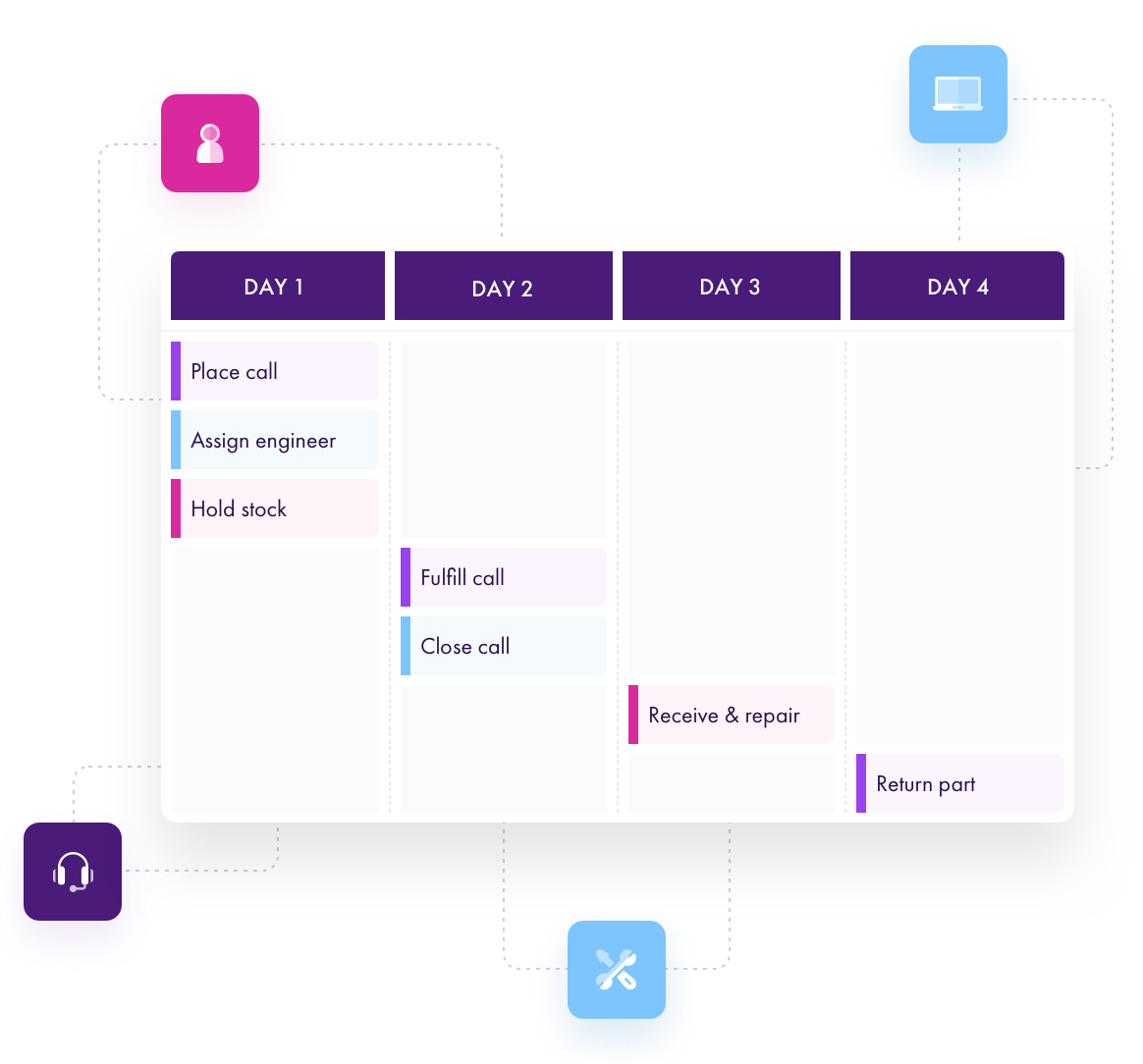 Our Philosophy
Leanventory
For everyone here at Centrex it's about making a difference by thinking differently. Thinking inside the box is what drives our pursuit of service excellence.
Our philosophy is based on very simple lean principles, ensuring that every step in our product support supply chain process is; valuable, capable, available, adequate, flexible, and environmental.
These lean principles are the cornerstone of our drive to deliver more value to our customers through the optimisation and integration of logistics processes; repair, field, and call-control. This forms a single accountable infrastructure on which we can drive innovation, lean is in our DNA.
We have always been driven by lean application thinking and since applying those principles in a product-support, service based supply chain, we have radically improved cost of service as well as quality of service delivery. Creating new meaningful SLAs and challenging the current outdated, outmoded status quo of traditional product maintenance companies
Pop us over an email
Want to learn more about our range of Lean IT support services and how they can help you reduce your environmental impact and maintenance costs?
Simply fill in the contact form with your enquiry and a member of our team will get back to you as soon as possible.