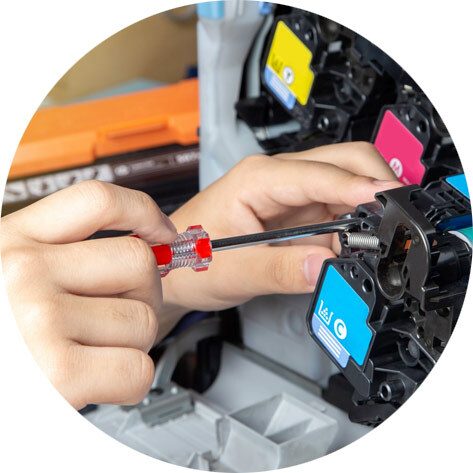 OUR SERVICES
Print Service Solutions
Our print services are innovative in their execution including PDI, Site access reviews and one visit installation and set-up. No waiting for an engineer to come in and set up.
Services include "walk in takeover" and  Feed and Water complete management of MPS services from cradle to grave with simple no nonsense contracts and no hidden charges 
Installations/de-installations, On-site response/fix, Swap-out (A4)
Site surveys and on-going support
All manufacturers including  Xerox, Ricoh, Lexmark, HP, Canon, Konica, Brother, Sharp, Konica Minolta
Our accreditations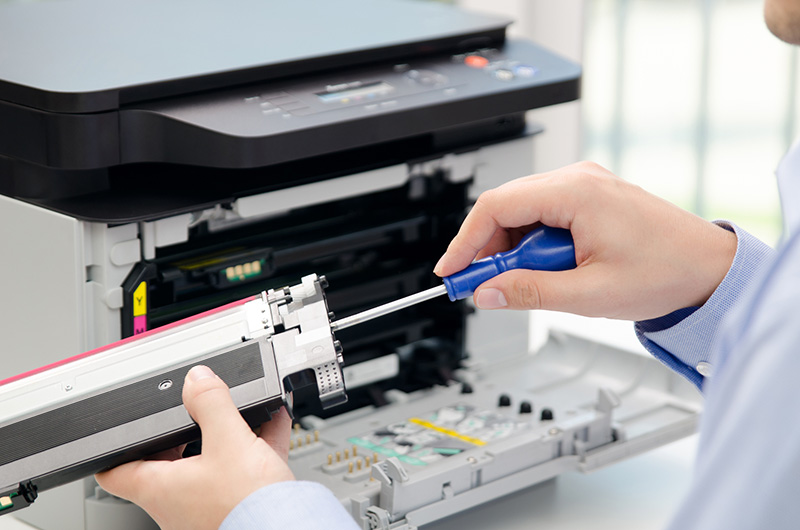 Technology
Extensive electronic and electrical engineering expertise in full printing technology

Reverse engineering solutions
Re manufacturing capability (UK)
Complete sub assembly's unit repair and refurb

OEM Accreditations
Managed Print support model for MV

CPP feed and water and service options
Full MV support capability
Full consumable supply if required

legacy and Niche printers specialists
3D printing specialist



Technical support desk
A Support Desk that has been designed for the future that is managed by Engineers.
Printer Driver issues.
Hardware fault diagnosis.
Software printed related issues.
Remote access capabilities to help resolve customer issues.
Customer Printer training.
Managed Print Software Manned Desk
MPS desk manned on behalf of CPS customers.
Full DCA deployment and monitored desk.
Auto fulfillment capabilities for all consumables and Engineer requirements.
Monthly CPC reporting to full Document flow and managed print monitoring.
Specialist Software Support, Training and Installation Services
EKM (Insight) Data Collection Agent for MPS.
Paper cut.
BCPS.
This Support Desk covers the following issues:
Hardware faults.
Software faults.
Remote monitoring (EKM).
Call handling and allocating of Field Engineers when required for onsite faults.
Month end billing information supplied for customer invoicing.
Call desk remote fixing (Via Team viewer).
Customer own support number answered on behalf of the customer.
Support Operatives trained by the manufacturer.
Our services
A3 & A4 Floor Standing Printers Various services offered:
Delivery/Placement/Green Button Test only.
Engineer onsite 1hr to setup max 4PC's onsite with IP to Server/Hub.
PDI/Delivery/Placement/Full installation on max 4pc's, IP to Server/Hub /Basic training Includes removal of packaging. Installation to ground floor or access via lift.
PDI/Delivery/Placement/Full installation on max 4pc's, IP to erver/Hub /Basic training Includes removal of packaging. Installation 2 engineers and stair walker maximum 2 flights of stairs.
A4 Desktop Delivery/installation – 1 Engineer max weight 30kilo.
A4 Desktop Delivery/installation – 2 Engineers weight above 30kilo
Software Onsite Services
MPS DCA deployment, setup and Training services.
Paper cut Project management deployment, training including the setup of follow me print.
Setup of Card readers using swipe cards or pin numbers BCPS software installation.
Walk-In Take Over Services or WITO
C.P.S. LTD is uniquely placed based on its long-standing heritage from working in the Retail sector that demands a 7×364 service and integrated logistics system.
Add the Printer manufacturer's approvals obtained during the last 8 years and in turn, the valuable information and expertise gathered from DMS Systems which was formed in 1988 to repair printer parts and sub-assemblies for all the major manufacturers and you have the perfect company to help with any WITO project you may have from repair to a fully outsourced CPC.
Hardware Services
Dedicated A3 PDI area.
Two man teams to offer delivery and installations services for A3 printers across the UK with the ability to add additional services during the installation from:


a)

Green Button Training


b)

IP setup


c)

Scan to email or folder


d)

Printer Training


d)

DCA, BCPS, Paper cut setup


e)

Driver Setup
Onsite Printer Repair or RTB repair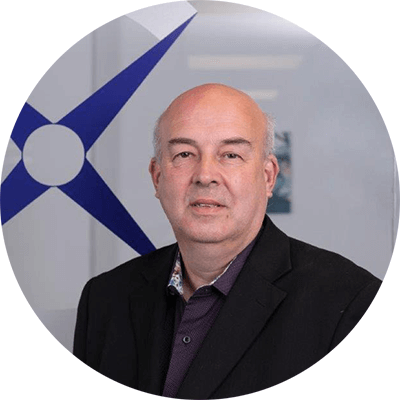 Pop us over an email
Want to learn more about our range of IT support services?
Simply fill in the contact form with your enquiry and a member of our team will get back to you as soon as possible.