Centrex Group Creation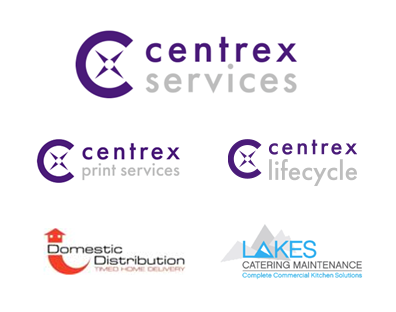 From the 20th of June 2022, we are integrating recent acquisitions, Lakes catering maintenance, and Domestic Distribution, with the existing trading entities of Centrex Services, Centrex Life Cycle and Centrex Print Services, to create a new homologated group, named Centrex Group Services.
Whilst some entities will trade independently, they will all benefit from the economies that scale offers us. The group is integrated with harmonised single platform software systems and physical operating structures which operate as a single source hardware support entity.
The benefit will be an elimination of margin on margin and implementation of a connected lean programme through value streaming of every process. Together, we will minimise movement and increase reliability through innovative delivery model initiatives within a lean circular economy life-cycle strategic model. Our asset management will be managed and controlled and sustainably delivered.
The circular economy incorporating sustainability is an immense challenge to the Retail and Hospitality sectors. Traditional methods of hardware support are cumbersome and unnecessarily elongated with multiple suppliers and often margin on margin compounding the difficulties of cost-efficient service delivery. Today, increasing costs against standard SLAs leaves little room for any real innovation and longer-term strategic thinking and actions. Not because they don't see the future and the need to modernise but because they are hampered by supply process dogma and inertia of supply.
The Centrex group has incorporated 1 and 2-man field technical and connected flow services across the UK, delivering an enabling lifecycle innovative model that is the result of many years of experience in providing hardware maintenance services to the IT industry.
Our mission is to provide retail and hospitality with a vehicle and roadmap to sustainability, with clear objectives and measurable environmental performance data through a modern lean group infrastructure, designed to deliver innovative hardware maintenance unlike anything available from traditional break/fix maintenance companies today.
The acquisition and integration of Domestic Distribution bring together the first-class UK wide 2 man delivery and logistics capability of Domestic Distribution with the technical skills of Centrex services, to create a holistic organisation to import, store, commission, deliver, install, support, maintain and dispose into a single supply chain. Mike Heslop will undertake the role of Managing Director of the group, Mike Heslop Snr will transition to a chairman and Mike Shields will lead the print arm of the group… That is a lot of Mikes!